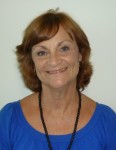 Oculus is extremely excited to welcome our new Aged Care Business Development Manager, Penny Pettigrew.
Penny is an expert in the field, having worked as a Financial Information Services Officer with Centrelink for the past 19 years. Given Penny's background and highly developed communications skills, we are privileged to have her join us.
Penny's many years experience and technical knowledge of aged care has provided her with the skills to strengthen the aged care team at Oculus. Penny's role is to provide information sessions to the public, facilitate training for aged care staff and provide technical support to our financial advisors.
Penny enjoys travelling and loves to Zumba!
You can contact Penny by email at pennyp@oculusgroup.com.au or by telephone 07 5536 3755