If you are the owner of a start-up or plan to be, then you should consider working with a business accountant Gold Coast and beyond. It is exciting to start your own company and be your own boss but it's important to avoid getting caught up in the excitement and forgetting to make sure that you have everything covered, especially when it comes to finances. The following list includes seven common start-up mistakes that a good business accountant can help you avoid.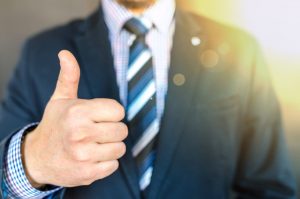 7 Common Start-up Mistakes That a Business Accountant Can Help You Avoid
Not Separating Business and Personal Expenses
It may be tempting to lump your business expenses in with your personal expenses. You have probably been managing your personal accounts for a long time, and maybe your business is still very small with few transactions. Avoid doing this. It will only make the data harder to read and interpret. Open a business bank account so that all your financial information is in one place. You and your business accountant will be so glad you did when it's time to pay taxes.
Budgeting the Business
Startups sometimes begin with only a few resources and a simple operation. No matter how small your new company may be, make sure you have a formal budget created to manage it. If you can't manage cash flow, then eventually you are going to run into problems. You must account for monthly bills, supply costs, wages, insurance, and more. A proper budget will also allow you to run your business with confidence and give you better information to make informed decisions.
Borrowing Too Much Money at the Start
Every year many new business owners borrow too much money. They envision all the things they want to do or offer customers. They focus on potential growth and do not balance their vision with practical facts and the demands of reality. Your business accountant can help you determine the right amount to borrow to keep loan payments down while fully funding your new venture.
Avoiding Investment Partners
If you want to be successful, you will have to take calculated risks. One risk many start-ups are afraid to take is bringing on investment partners. They could be the key to expansion. By avoiding them, you could be stunting your business' growth and dooming future possibilities. Don't be afraid to approach investors and have a screening process in place to find the right people to help you move forward.
Hiring a Business Accountant for the Wrong Reasons
You need a qualified business accountant who brings experience and knowledge to your start-up. Some new business owners turn to friends and family to fill this type of position. Be careful because you need someone who is unbiased and won't cross personal or professional boundaries. It's often better to look for someone outside of your social circle who knows the industry and comes with good references.
Trying to Do It All Rather Than Specialise
Specialisation sounds limiting, but it's how businesses flourish. Trying to be a jack of all trades will only water down your product or service. It will also increase product or service related expenses during a time when money may be very limited. Find a niche and build your business within it before introducing something new.
Not Planning for Retirement
One of the biggest mistakes start-up owners make is not planning for retirement. This is essential to a happy and comfortable future. A Gold Coast business accountant can discuss your plans and help you figure out how much is needed to retire and how to start saving.
If you have questions about start-up business finances or retirement funds, contact Oculus Group today. You can reach our business accountant Gold Coast at 07 5536 3755 or by submitting the contact form on our website.