Updated 8th November 2023: When you choose to work with Oculus, you're adding more value to your business than just an accounting service. Our Tweed Heads Accountant team is passionate about providing expert, friendly and quality advice.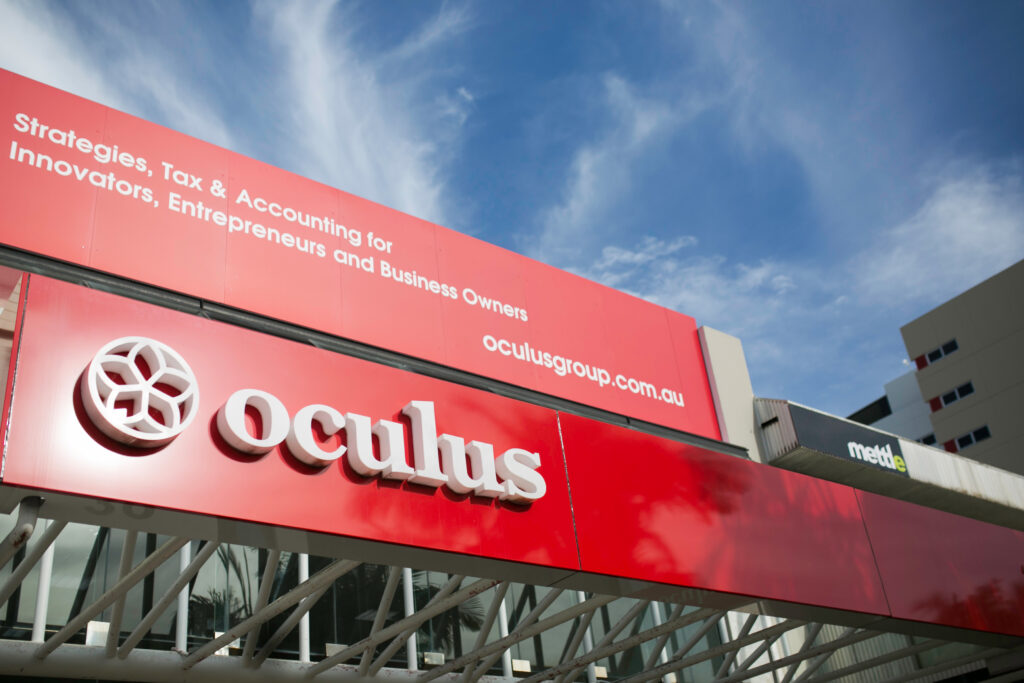 5 Reasons to Choose Oculus Group As Your Tweed Heads Accountants
We can give you an upfront quote. In addition to this, we won't charge more than that either! Similarly, this helps businesses budget their finances more effectively. And, isn't that what you're here for?

In addition to this, our Tweed Heads accountants have been helping businesses on the Gold Coast balance their books for more than 70 years. In total, this adds up to a lot of happy customers.

We work with Xero to save time, provide live reporting, and enable you to manage your books from anywhere. This includes managing your business on a beautiful Gold Coast beach! It's secure and easy to navigate. It can be used on your laptop, desktop or mobile device.

We consider all businesses as VIP's. This means if you have a problem, we believe you! Each client has their own secure portal through FYIDocs. This portal allows you to share files with us securely and quickly. We also do the bulk of document signing electronically. At the end of the day, this means you don't need to make a special trip to see us. Although we're always happy to welcome you!

It's as easy as 1-2-3 to get started. in addition, visit our services page.

Here you can choose a package that best suits you or your business needs. Furthermore, with the ability to customise your financial requests, you'll receive an instant quote from us. Sign up today and we'll get started straight away.
If your business is paying for a Tweed Heads accountant, that's the standard you should be getting.
In providing all of our clients with the relevant business, accounting and financial services they need, in-house. Our goal is to provide careers to people in the local area. In addition to this, having your work in house means we can give back to the community, espeically in troubling times. If you're looking for an accountant on the Gold Coast, Tweed Heads and beyond, Oculus strive to be the best.
Aiming to help your business succeed can mean something different for each of our clients. Through tailoring each of our business coaching, accounting, financial planning, lending, investment planning and retirement strategies to each client. In doing this, we help growing businesses and entrepreneurs in the areas they need most.
In summary, when you work with our Tweed Heads accountant team, you get to receive:
Knowledge
We put in the hours and do the hard slog so that we are up-to-date with all relevant knowledge to do with your industry.
Proactivity
It's our job to keep you informed. In any situation where you will need to be in the loop, we will ensure you know a minute after we do.
Answers
Similar to our knowledge, our quote and pricing structure, you do not pay for us to search for answers. In addition to this, we aim to be at the top of our game. This means preparation for what is important to you and your company. Or have an idea? Let us know!
Creativity
In fact, creativity is not a word usually associated with accounting; but when you know the job as well as we do, we are beyond qualified. In summary, this gives us room to push the boundaries and advise you on the best options out there.
Experience
Above all, with our extensive history, client base and commitment to delivering the best results, you can rest assured that we can advise you on the best strategies – and pull it off.
Contact an Accountant Tweed Heads, Gold Coast, & Beyond
Finally, when you choose to work with Oculus, you can be confident that you'll be getting the right advice, at the right time.
Give us a call on 07 5536 3755 to talk to one of our Tweed Heads and Gold Coast experts or fill out our online contact form today.