At Oculus Group, we offer all the services other accounting firms do plus being a Tweed Heads Financial Advisor:
But it's not just about offering more services, it's the way in which we provide them. We are the accountant suited to the entrepreneur and innovator who wants to take their business to the next level. We aim to go that one step further, try that little bit harder, think more laterally and approach your accounts proactively.
We know that 'doing accounts' isn't most people's idea of a good time – but we love it. We love numbers, finding solutions and making things easier for you.
We're pretty creative when it comes to your accounts, but when it comes to what you pay, we like to avoid the surprises that can come when your accounting firm bills "by the hour".
That's why we offer an instant estimate tool right here on our website. Pick the package that suits you best, customise it with any add-ons you might need and get a quote on the spot without even visiting us here in Tweed Heads.
Make your business accounting more flexible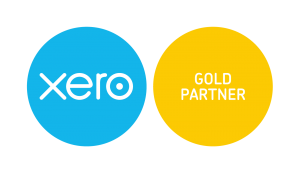 To help make things easier, we can get your accounts into the cloud with Xero. No need to tie yourself to a desk when you can create quotes, send invoices, keep a record of your receipts and expenses from anywhere in the world. We're a Xero Gold Partner so we're pretty switched on when it comes to managing your Xero account.
Talk to us – we're an accountant that knows the Gold Coast
The Gold Coast is a rapidly changing, innovative city and home to a huge number of small to medium businesses pioneering Australia's business landscape. We've been around for over 70 years working so we know a thing or two about the unique challenges that Gold Coast businesses face and being your go-to Tweed Heads Financial Advisor.
Get in touch with us today to discuss your business needs, or visit our tax & accounting, business advice and Xero set up pages to get an instant, upfront quote for your accounting needs.