You will receive an email from us containing a secure link inside of the email body. Only the recipient (the email address it was sent to) can open the link.

Click on the secure link.

Verification process

Once you click on the secure link, your need to verify you are the recipient (for security purposes).
Verification process – Microsoft 365 Business user:
If you are a Microsoft 365 Business user and you are already logged into your account in an open browser, the document displays straight away.
If you are not already logged in, you are prompted to log into your Microsoft account and the document then displays. You enter your password for your Microsoft account.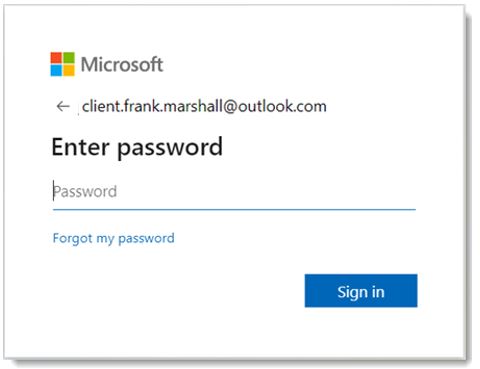 Verification process – Non Microsoft 365 Business user:
If you are not a Microsoft 365 Business user, you will follow the verification process to ensure you are the intended recipient. When you click the link to the document, you need to enter or verify your email address. This email address must match the recipient's email address that the email was sent to.
In the Request Verification Code pop-up, click Send Code.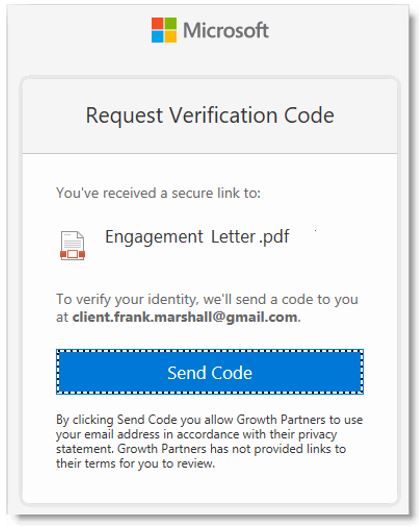 You will receive an email with the verification code.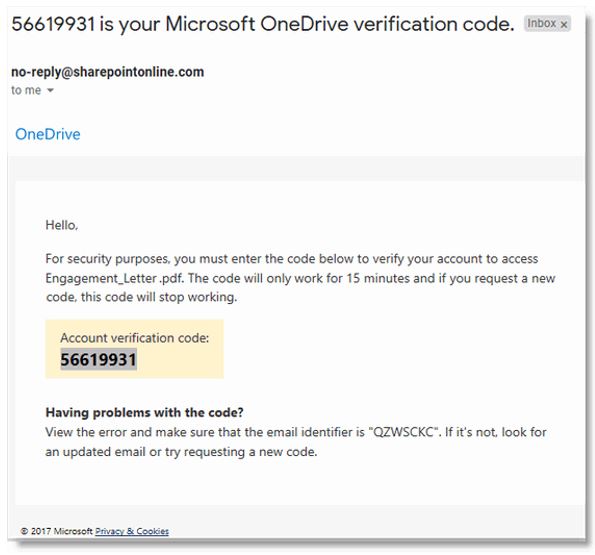 Enter the Verification Code you have been emailed.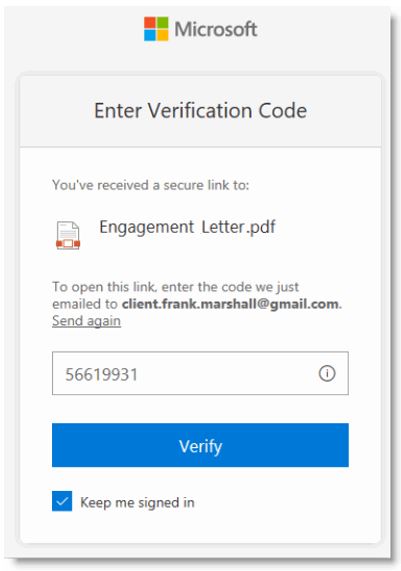 Click Verify.
Note: Clicking 'Keep me signed in' will prevent you having to use a verification code to access documents in the future.

The document opens.

To minimise any unnecessary delays in accessing your secure documents, we suggest that you add the verification code email address – no-reply@sharepointonline.com – to your safe senders list. This will ensure that these emails are not treated as junk email and are received directly in your Inbox. Need to know how to do this? Outlook users and Gmail users.
The access and verification process are Microsoft functions. If you have any initial problems accessing the documents that are shared with you, please click this link to the FYI help article – Troubleshooting initial issues with Shared Documents or Shared Folders.
Should you have any further questions or experience issues that cannot be resolved from the information above, please contact us on 07 5536 3755.