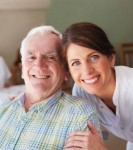 It is quite common for parents to consider inviting their children to join their DIY super fund.
Although only about 10 per cent of DIY super funds have more than two members, there are a number of benefits in including children in the family super fund.
There are financial benefits to including children in a super fund, such as the increased pool of assets created over time that can allow for a greater diversification of asset.
Parents also choose to invite their children to join their super fund as it allows them to provide their children with a financial education on how to manage money and appreciate the benefits of super.
A multi-generational super fund is a good way of passing on well performing investments.
It also allows children to help their parents with the financial affairs of the fund as they grow older.
However, the decision to include children within the super fund should be given careful consideration. There is a variety of issues to think about before including children in the super fund. The super fund will have a wide range of ages, which can present challenges associated with parties that have different needs.
Other issues such as the children's working patterns and whether they might consider going overseas or working interstate can complicate the fund's affairs and increase administrative complexity.
Also, all members of a DIY fund with a corporate trustee are expected to be actively involved directors of the fund. This means that the children will also be expected to be directors of the fund and will, therefore, play an important role in the fund's decision-making.
Although the children may be happy to leave the fund's investment arrangements as they are, will they be in the future when their circumstances may change?
Another consideration is what will happen when the children gain partners as there is a limit of four members per fund. The only way around this problem is to run two or more funds in parallel; however, this only adds to the already complex situation.
The handling of situations listed above will need to be mapped out before children are invited to join the super fund to avoid any arguments or confusion.