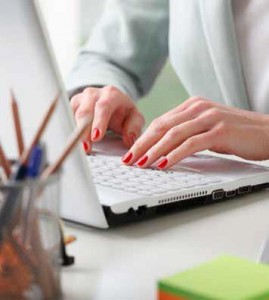 Putting a serious effort into boosting the productivity of your company will ensure that your business is working as efficiently as possible.
The improvements that can be made from a few well thought out productivity-boosting changes can be impressive. Understanding the root causes of your productivity drags is important, and every company will have individual issues.
The benefits of enhancing workplace productivity are numerous and do not just advantage management, but also employees. Not only does your business benefit from higher output and efficiency, but staff morale is heightened due to job role satisfaction and improved workplace culture. Research shows that utilising your staff to their maximum potential improves their job satisfaction and enhances motivation levels.
Some factors that impact workplace output are staff motivation and attitudes, inefficient management and procedures, lack of employee engagement and workplace organisation. Studies have shown that businesses with a positive workplace culture and strong leadership are more lucrative and productive than their counterparts. The common misconception is that working your employees harder is the key to improving productivity within the workplace.
However, increasing workplace productivity is all about making things work more efficiently as a whole to achieve a higher output. Improving productivity does not mean you have to undertake drastic changes or massive restructuring in your workplace. The following tips will help ensure that you keep it a priority to ensure the continued success of your business.
Set goals for employees and communicate expectations
It is pointless to expect a productive workplace if employee expectations are not clear. It is imperative that you communicate both the organisation's and individual employee goals clearly and openly so that there is no confusion about job roles or company direction. Employee performance goals are more effective when set in measurable terms. This can be any goal with a quantitative value, e.g, sale targets, time dependent or deadline driven, rating systems, or numerical based.
Open communication channels
Communication is a key component to increasing workplace productivity. Liaising with each department and individual within the company on a regular basis will help ensure that everyone stays motivated and on track. Meeting with managers, supervisors, and other employees frequently to discuss team and individual performances, motivations, and other work-related issues will benefit everybody in the organisation.
Invest in staff development
Your employees are the most valuable aspect of your business, therefore it is essential to the success of your company that you invest in them.Training and development not only adds to your organisation but it motivates your employees with continued growth and individual development.  Providing continued workplace training is also proven to enhance employee retention rates.
Reward achievements
Rewarding an employee's achievements and contributions in the workplace plays an integral part in increasing productivity. When your employees feel appreciated, they will be more motivated and in turn increase their work performance. Whether it is a monetary or non-monetary reward, any recognition of your employees' merits will be instrumental in improving productivity.