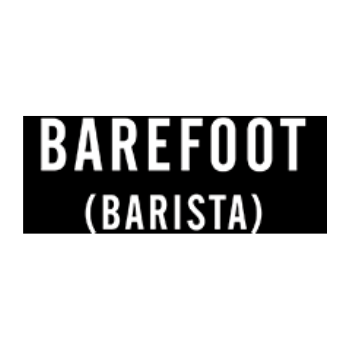 Barefoot Barista is a community cafe located in the heart of Palm Beach.
They're more than just a cafe they're a community hub serving up coffee, breakfast and lunch daily.
Barefoot Barista
Barefoot Barista has 3 locations. Mermaid Beach, Currumbin and Palm Beach. Barefoot Barista cafes are located close to the beach & ocean breeze. In addition to this, when you come to visit you can chill on the deck and relax while the team make your coffees and food. They have a passion for great coffee and delicious food. Early morning coffee, lunch with friends and private events. Barefoot have it all!
Barefoot's connecting levels deliver a host of entertaining options. Its ability to accommodate 25 to 150 guests for a sit-down event or up to 250 guests for a cocktail standing function. Finally, our Deck areas are used for intimate small gatherings. Such as team lunches, product launches, birthdays and more. Barefoot will greet you with a beverage station for drinks on arrival for a roving event.
Why Barefoot Barista uses the Oculus Group?
There's nothing worse than getting hit with a bill every time you email your accountant. That's why we have created customisable tax and accounting packages so you know, up front, how much the job will cost. All it takes is three easy steps:
Choose a package that best suits you and your needs
Select any additional services you may require including bookkeeping, activity statements or payroll.
Submit your custom package proposal to get started!
Need more than just your personal accounting and tax accounting Gold Coast? Our business development and xero packages might be for you.
There's no query or tax problem too big, or small. We're here to guide you through the sometimes difficult tax maze affecting individuals, businesses, strategic financial planning, superannuation or other investments. If you are not too sure which services you need to better optimise your company, we can offer friendly advice and recommendations.
The Oculus Group has been providing top quality Tax Accountant Gold Coast advice and handling financial queries to our clients since 1947. With over 70 years of expertise, we will let that number speak for itself…