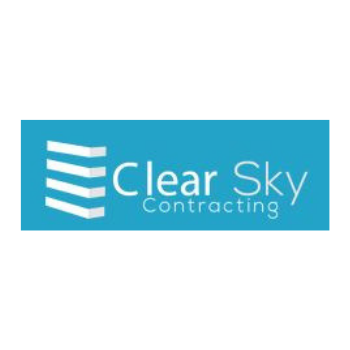 Clear Sky Contracting is regarded as one of the industry's most knowledgeable and reliable companies providing specialised services to the lift industry.
With over 30 years of valuable experience in the industry they pride themselves on their ongoing quality workmanship.
Clear Sky Contracting
Clear Sky Contracting provide specialised services to the Lift Industry. This includes Liftgates, false cars, working and protection decks, grouting, lift modernisation services, and labour hire. With more than 30 years of valuable experience, Clear Sky Contracting is now one of the industry's most knowledgeable and reliable companies. In providing specialised services to the lift industry, they pride themselves in quality workmanship.
They also have a passion for being environmentally conscious. Clear Sky Contracting we believe in the three R's; Reduce, Reuse & Recycle.
They strictly practice the environmentally responsible disposal of waste. In addition to this they look to always continue to support to better the environment one job at a time. 
Why Clear Sky Contracting use Oculus
At Oculus, we offer all the services other accounting firms do such as general tax and accounting, business advice, Xero set up and financial planning.
But it's not just about offering more services, it's the way in which we provide them. Oculus is the accountant suited to the entrepreneur and innovator who wants to take their business to the next level. As we aim to go that one step further, try that little bit harder, think more laterally and approach your accounts proactively.
We know that 'doing accounts' isn't most people's idea of a good time – but we love it. We love numbers, finding solutions and making things easier for you.
Need more information?
The Gold Coast is a rapidly changing, innovative city. The oculus group are home to a huge number of small to medium businesses pioneering Australia's business landscape. We've been around for over 70 years working so we know a thing or two about the unique challenges that Gold Coast businesses face.
Get in touch with us today to discuss your business needs, or visit our tax & accounting, business advice and Xero set up pages to get an instant, upfront quote for your accounting needs.