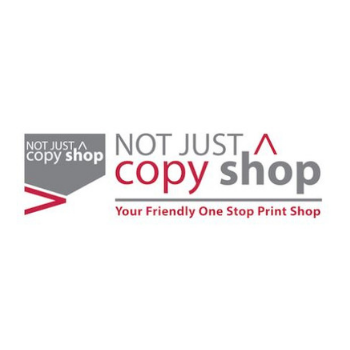 Not Just A Copy Shop is your friendly one stop print shop located in Tweed Heads.
They'll look at your long-term business goals to ensure they understand what you're looking for from your printing services.
Always going above and beyond to deliver to your expectations.
The only thing they don't do is print money!
About Not Just a Copy Shop
Not Just a Copy Shop is the Gold Coast printing business that just can't be beat. As an established, fast printing company in Australia with high quality service at competitive prices, they offer more than just copying services.
They also handle marketing material creation and eCommerce fulfillment so you never have to worry about a thing again when it comes time for your next big brand launch.
The team aim to always challenge the status quo, think differently and provide solutions to your printing needs in a proactive way so you can grow with confidence. Their team has been delivering high quality digital marketing services for over 10 years!
Oculus Group – Helping Local Businesses Thrive
The team at Oculus are proud to help support Not Just a Copy Shop with their finances. If you'd like to learn more about how we can help your business, please Contact Us.
Why Our Clients Choose Oculus Group
We pride ourselves on delivering the right advice for you and your business, with no hidden fees. This ensures that we have everything needed to make sure you're making sound decisions about how best handle finances today – not tomorrow or next year!
If there's any question in particular worrying you, don't hesitate to reach out. Our team are trained to know exactly how to deal with your financial query, no matter how complex.