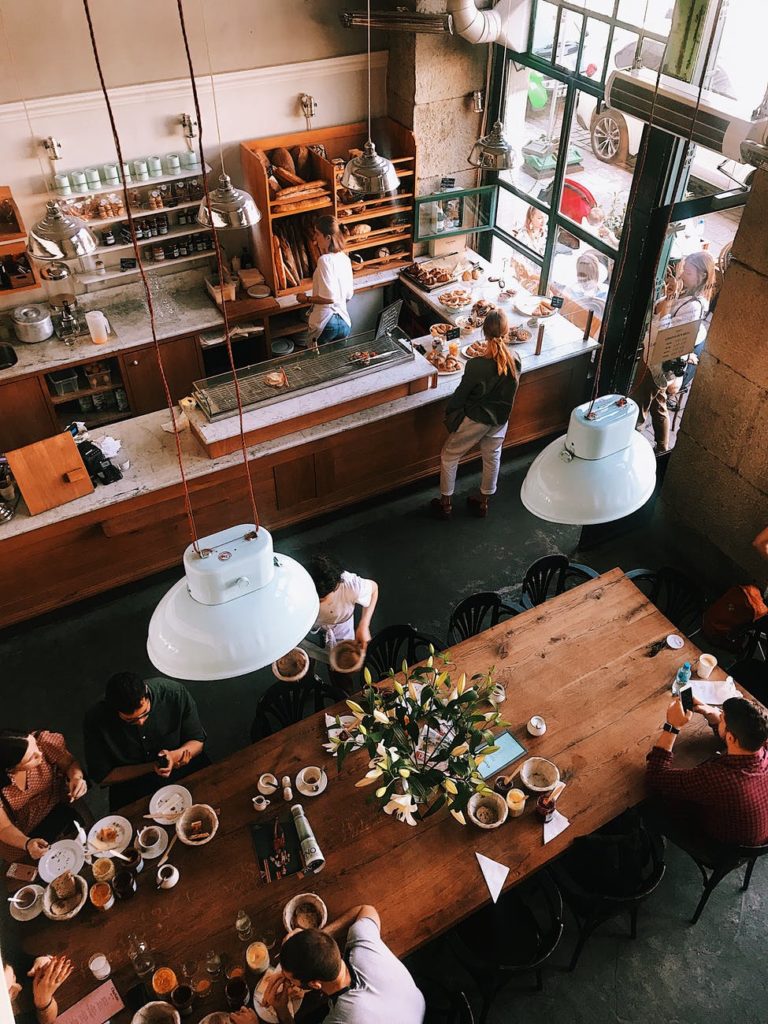 If you own a hospitality business, you know that the industry presents unique challenges. Here at Oculus Group, we know how important it is to work with hospitality accountants who genuinely understand the industry.
We have over 70 years of experience working as hospitality accountants for businesses and business owners in the Gold Coast and Tweed regions. In that time as professional accountants, we have worked with a range of cafes, restaurants and bars to provide our expert advice for hospitality businesses both large and small.
Clients we have worked with:
How can hospitality accountants help you succeed?
Working in the hospitality industry means you need specific advice that aligns with your business plans and needs- and it has to be clear, proactive, and efficient. We are focused on measuring your performance against 'like' hospitality businesses in the industry to maximise your business potential.
We can provide solutions to your common hospitality challenges such as:
Managing staff payroll
Tracking cash flow
Detailed budgeting
Assisting business strategy
Setting up cloud accounting software
Our main goal is to make your business flow with ease. As experienced hospitality specialists, we know how to create solutions to give you peace of mind.
Up-front pricing
We have two customisable business packages available so you know the costs up-front (and there are no hidden fees for giving us a call when you need to!)
To get started:
Choose a package that best suits you and your business
Select any additional services you may require including bookkeeping and payroll.
Submit your custom package proposal to get started.
Business Manager
We will cover the basics and make sure your finances are running smoothly.
From$450Monthly
Business Driver
The basics plus KPI setting and monitoring with tailored advice.
From$700Monthly
Not quite what you are after? Our Tax & Accounting and Xero packages might be for you.
Make your accounting even easier with Xero
We work with Xero – it'll save you hours of time and give you real-time reporting on your business. You won't have to wait until after the end of the financial year to find out where your business is sitting financially.
Xero is cloud-based accounting software that will make managing your hospitality business easier than ever. Xero can take some of the immediate administrative work off your hands and streamline your business to success!
With Xero, you will be able to:
Create customised recurring online invoices for regular suppliers.
Sync Xero with third-party apps for point of sale, inventory, CRM and more.
Easily track inventory and stock.
Pay your staff quickly with simple online payroll software.
At Oculus, we are a proud Xero Gold Partner, providing excellent training and education to all of our clients!
We have training and expertise in helping Australian businesses meet ATO's requirements for single touch payroll and setting up Xero payroll efficiently while ensuring a smooth payroll process.
Accounting services we offer
Our services are aimed at helping your hospitality business improve your growth, profit and cash flow through:
Business structure
Benchmarking
Forecasting
Cash Flow and Budget
Reporting
KPIs
Financial Statements & Tax Returns
Payroll Management, etc
Advisory services
We are always happy to provide you with the accounting solutions your hospitality business needs.
When it comes to tax time, be sure we are your number one stop to ensure your finances are squared away!
Feel free to give us a call (07) 5536 3755 or email us at mail@oculusgroup.com.au to schedule an appointment.
Why choose Oculus Group?
Our aim is to help you succeed and we know that success is something different for each of our clients. That's why we tailor each of our business coaching, accounting, financial planning, lending, investment planning and retirement strategies to each client. We want to help out growing businesses and entrepreneurs in the areas they need it most.
When you work with our accounting team, you are buying:
Knowledge
We put in the hours and do the hard slog so that we are up-to-date with all relevant knowledge.
Proactivity
You don't know what you don't know (and you shouldn't be expected to!) It's our job to keep you informed and we continuously participate in advanced training seminars to keep us up to date!
Answers
You don't expect to pay for time spent searching for answers. And you don't when we're always at the top of our game and prepared with the answers, products and strategies
Creativity
Creativity is not a word usually associated with accounting; but when you know your job as well as we do, you're beyond compliance. This gives us room to push the boundaries and advise you on the best options out there.
Experience
With our extensive history, client base and commitment to delivering the best results, you can rest assured that we can advise you on the best strategies – and pull it off.
If you are in need of a hospitality accountant, we are your team!
Visit our contact us page or call us (07) 5536 3755 for more information on how we can help you and your hospitality business succeed.