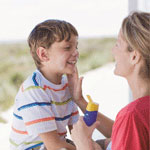 Life cover is also known as term life insurance or death cover.
Life cover provides peace of mind by paying a specified amount to your beneficiaries, ensuring that they are looked after in the event of your death. A lump sum or equivalent instalments can be paid to the policy owner, nominated beneficiaries or to your estate.
You can add Total and Permanent Disability (TPD) cover to your life cover policy in case you are unable to work due to a permanent disability. You may also add trauma cover which pays a benefit if you are diagnosed with one of a number of conditions such as cancer, heart attack or stroke.
The Facts
90% of Australian adults have at least one modifiable risk factor for heart, stroke and vascular diseases.
Stroke is Australia's second biggest killer. Nearly 500,000 Australians will suffer at least one stroke over the next 10 years.
1.1 million Australians are disabled long term by heart, stroke and vascular diseases.
For a free financial check up, make an appointment with one of our Financial Advisers here at Oculus.