Retirement Village or Aged Care ?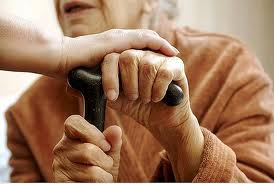 Many people are confused about the difference between retirement village living and an aged care facility.
Retirement Villages are legally defined and regulated under relevant state legislation
Anyone over 55 can buy into a retirement village lifestyle if they have the financial means to do so.  Whereas accessing most government-funded aged care requires formal assessment by health professionals called Aged Care Assessment Teams (ACATs). The assessment will determine the level of residential care needed.
Many retirement villages only offer self–care units for people who can look after themselves. The units are generally self contained with their own laundry. Other villages offer serviced units, which usually mean you can have meals, cleaning, laundry and some personal care provided.
There is no set list of the services provided in self–care or serviced units. This is different from the situation in aged care homes.
The most common forms of tenure are loan and licence and leasehold. Strata title and company share are less common forms
Retirement villages are funded by residents' payments, loans or donations and by ongoing fees and charges. These payments are not set by the government but by the agreement between the resident and the operator of the retirement village.
Before you move into a village, you will nearly always need to pay an entry contribution. The amount of entry contribution you have to pay may vary according to the village you choose and the kind of accommodation you require. In some villages, the entry contribution is equivalent to the actual purchase price (market value) of a unit. In other villages it is much less.
You will also need to pay ongoing fees and charges for services and facilities. If you are living in a self–care unit or serviced unit, these fees are set by the retirement village.
There is no government legislation that sets these fees, so it is important to be sure you understand what you will have to pay.
It is very important that you seek advice from a solicitor with expertise in retirement village law before you sign anything.
Retirement villages should not be confused with manufactured homes. In land leased communities, you own your own home and lease the land from the village in which your home is located.  These developments are covered under State manufactured home legislation or residential parks acts
Aged care facilities, are legally defined, governed and, receive funding from the Federal Government specifically for the purpose of providing support and care for frail older people that have been assessed as needing low to high level daily personal and medical care.
Talk to our aged care team for more information on which car best suits your needs.
Next month : A look into residential aged care