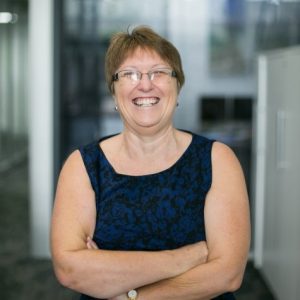 Letitia Rientjes, or Tish as she is known, has been an accountant for 34 years. It all started on the other side of the ditch, in a small accounting firm in Auckland.
Tish joined the Oculus team in 2013. She loves being able to work with a number of small business owners assisting with cash flow and tax obligations.
Away from the office you will find Tish in the garden, spending time with family and playing with her granddaughter.
Why choose Letitia Rientjes as your Gold Coast accountant?
No accounting or tax problem too big, or too small. We love to guide our clients through the sometimes difficult tax maze affecting individuals, businesses, strategic financial planning, superannuation or other investments.
If you are not too sure which services you need to better optimise your company, we offer friendly advice and guidance.
Finally, Oculus Group has been providing advice and handling financial queries to our clients since 1947. With over 70 years of expertise, we will let that number speak for itself…
Feel free to get in touch
The services we offer help businesses with general tax and accounting, business advice, Xero set up and financial planning. For more information on which service would be best for your business, visit our services page to get an instant quote or contact us to speak with our friendly staff.