BABY BOOMERS TURN 65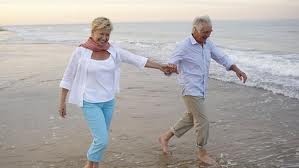 This milestone means they will undoubtedly begin actively thinking about their retirement plans and the lifestyles they want to lead, which is something Generation Y should begin pondering.
THE SAVINGS SHORTFALL
Recent research undertaken by actuarial firm Rice Warner has revealed that Australia's retirement savings gap has worsened over the past two years, growing by nearly $200 billion.
Increasing significantly from $695 billion in 2008 to almost $900 billion last year, Australia is faced with a substantial shortfall in savings, meaning many Australians will struggle to sustain their quality of life in retirement.
The biggest contributor to this mounting disparity has been the increase in life expectancy, with Australians now living longer.
SUPER LIFT MAY BE TOO LATE FOR BOOMERS
The Government's proposal to lift the superannuation guarantee from 9% to 12% has been supported by the Financial Services Council, affirming that the current 9% superannuation guarantee will not cover the shortfall between what is needed for a comfortable retirement and projected savings.
This increase though, if implemented, may come too late for many Baby Boomers.
TIPS TO AN EASY RETIREMENT
Below are our tips to help your retirement plans become reality:
adhere to a regular savings plan,
make regular and additional superannuation contributions,
talk to your financial adviser about taking advantage of any tax concessions or government entitlements available to you (eg. income tax deductions, spouse contribution tax offsets, concessions on investment earnings), and
work with your financial adviser who can tailor an investment portfolio and retirement income stream from your super that works for you.
Don't leave it too late , plan your future with our financial planning team.