Tax planning is essential to any successful business. It's necessary if you want to stay legal and it is a good gauge of the financial health of your organisation. The big question is: how do you pay your taxes and keep your annual profits as high as possible? Oculus Financial Services has the answer.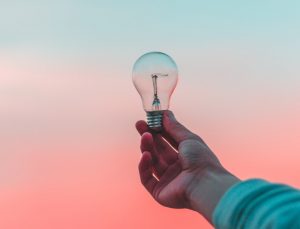 What Is Tax Planning?
The short answer is that tax planning means preparing for your taxes in advance. Depending on how large your business is, the process may be more involved. On a basic level, it should mean keeping accurate financial records, knowing your profit, and understanding what tax laws apply to you. The end goal should be to pay your fair legal share and still keep as much money in your business bank account as possible.
Why Should I Tax Plan with a Professional?
Many business owners are very good at what they do. They understand their product and service inside and out. The problem is that running a business involves more than just knowing what the customer wants. You must also know how to operate legally within the confines of the law, especially when it comes to taxes.
An accountant can guide you as you prepare for a healthy financial future for your business. Their job focuses on knowing the laws and staying on top of government and market changes so that you don't have to. They can provide sound advice and make sure you don't run into problems that could be time-consuming and costly to fix later. They can help your business save money and operate smoothly from a financial perspective.
What Can Oculus Financial Services Do for My Business?
Oculus Financial Services offers a range of services with an emphasis on the client's needs. When you hire our professional team, you are bringing on a group of professionals with extensive knowledge and experience. We offer in-depth services that include regular reporting based on up to date financial information, advice on issues that arise from these reports and assistance with future growth strategies.
We also believe in giving customers excellent service with no surprises. We offer upfront quotes rather than billing by the hour. That means you know how much our services will cost from the start. You get the best value and no unexpected fees.
Our professionals care about our clients. We handle the heavy lifting so you can focus on other aspects of your business, like product development and customer service.
Begin Tax Planning with Oculus' Financial Services
The easiest way to begin tax planning is to contact Oculus Group. We can answer questions, provide advice, and offer the services you need to work towards short and long-term financial goals. To get started, fill out the form on our contact page or call 07 5536 3755 for Oculus Financial Services.